The Italian Box: the Additional Control Unit for Diesel Engines
Increase the performance and reduce the consumption of your engine thanks to the most innovative electronic tuning unit on the market.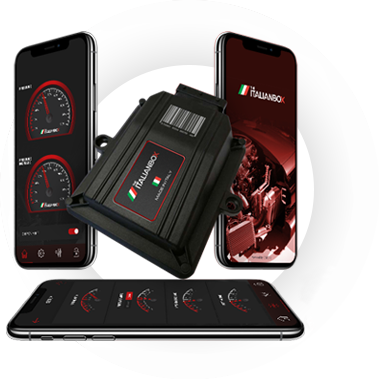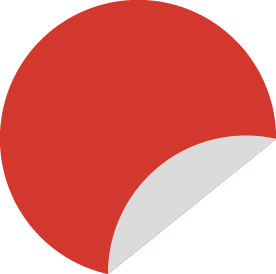 The Advantages of the TIB Control Unit
The top-of-the-range additional control unit of electronic engine tuning that guarantees you very high performance and an extremely comfortable drive. Discover all the benefits
UP TO +50% POWER
UP TO +50% TORQUE
UP TO -20% CONSUMPTION
DATA VERIFIED AT BENCH
PROMO 297€
OVER 12000 FEEDBACK REPLIES
Check the control unit from your Smartphone
Thanks to the free dedicated app you can turn the add-on module on and off with a simple click.
Optimize the functionality of The Italian Box
Choose the map: 4 specific maps and 1 custom map
Maximum customization: customize the engine parameters
Set the settings: fuel, temperature, humidity and heating time
Check the turbo and fuel pressure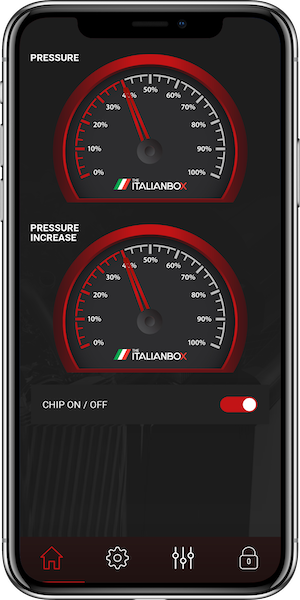 As you pay yourself tib
An investment that will save you up to 20% on fuel
The fuel you save makes you money! Calculate how long it takes to pay back the TIB control unit
The True Italian Passion: 100% Made in Italy
The Italian Box is a product entirely designed and manufactured in Italy. A team of engineers and technicians, who in over 10 years of studies and research, have created the most modern and innovative add-on module of the market.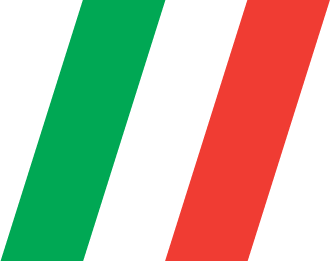 Comments are closed.