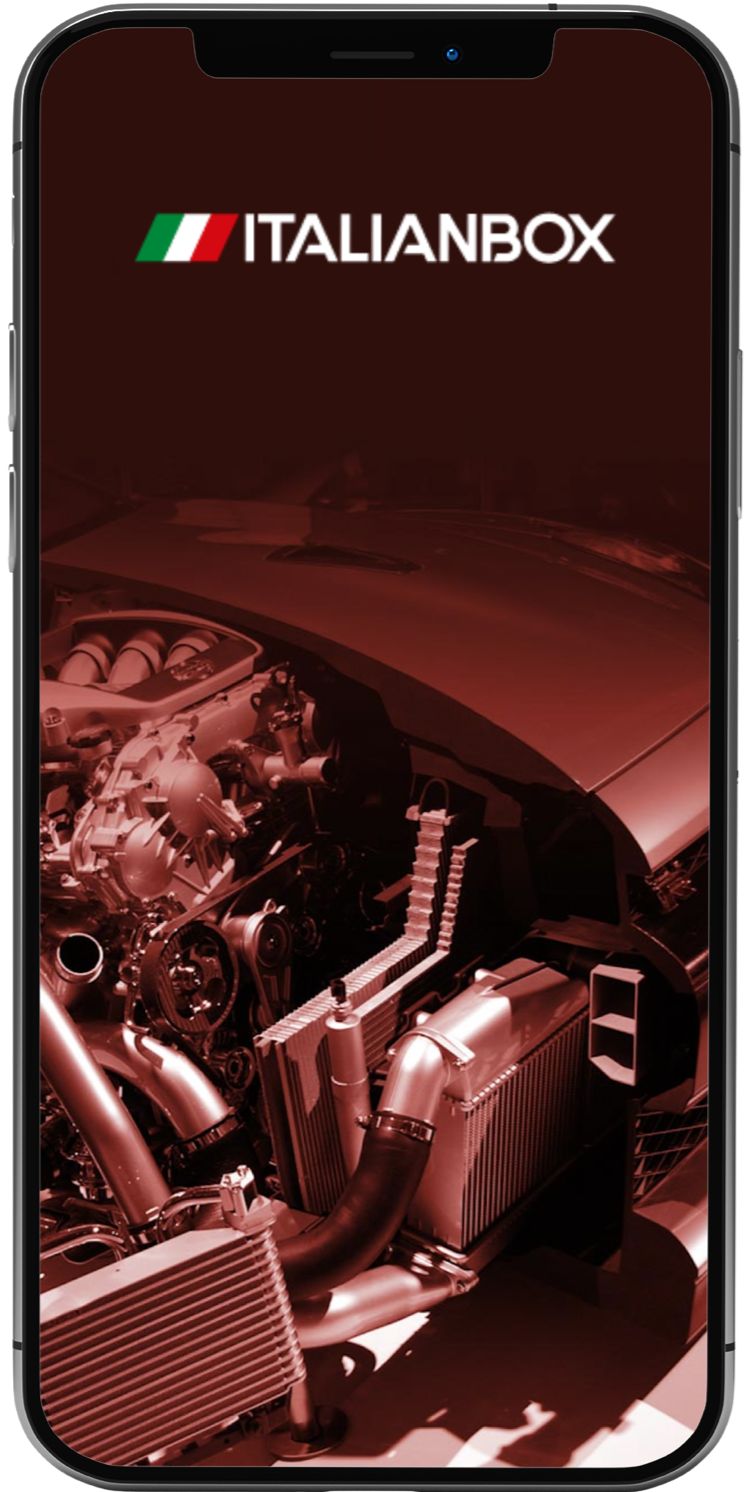 4 MAPS
CONDITIONS SETTING
TOTAL CONTROL
ANTI-THEFT
Unit functions
Come and discover the control unit's functions which, thanks to Motor TIB, have been upgraded to their maximum level.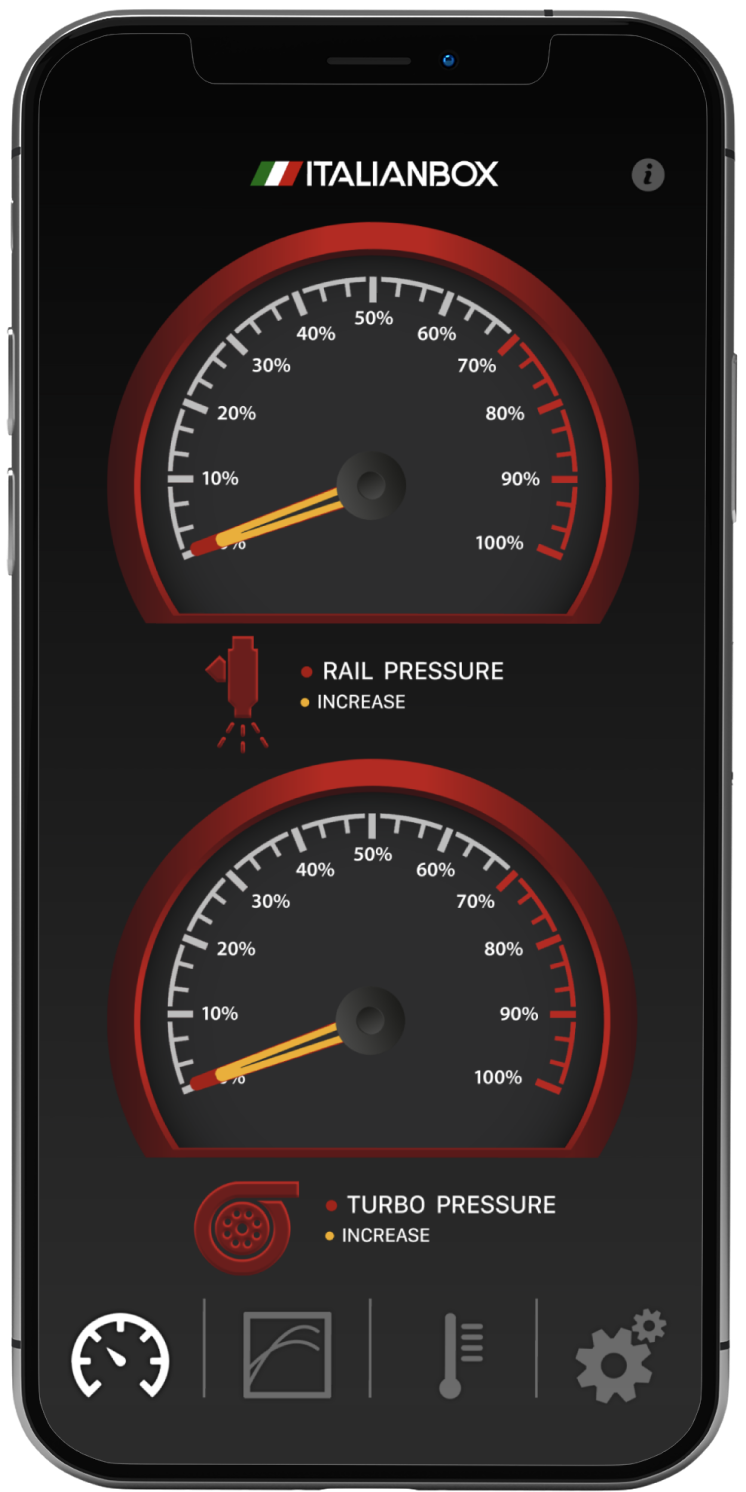 FUEL PRESSURE
TURBO PRESSURE
ON/OFF BUTTON
MAPPING
Keep turbo pressure under control
With Motor TIB you can monitor the turbo or fuel pressure trend, and all the changes made with respect to the original parameters, in real time. The Mapping, Lock and Setup buttons give you quick access to the configuration screens. Finally, you can switch the control unit on and off with a simple click and at any time using the ON and OFF buttons.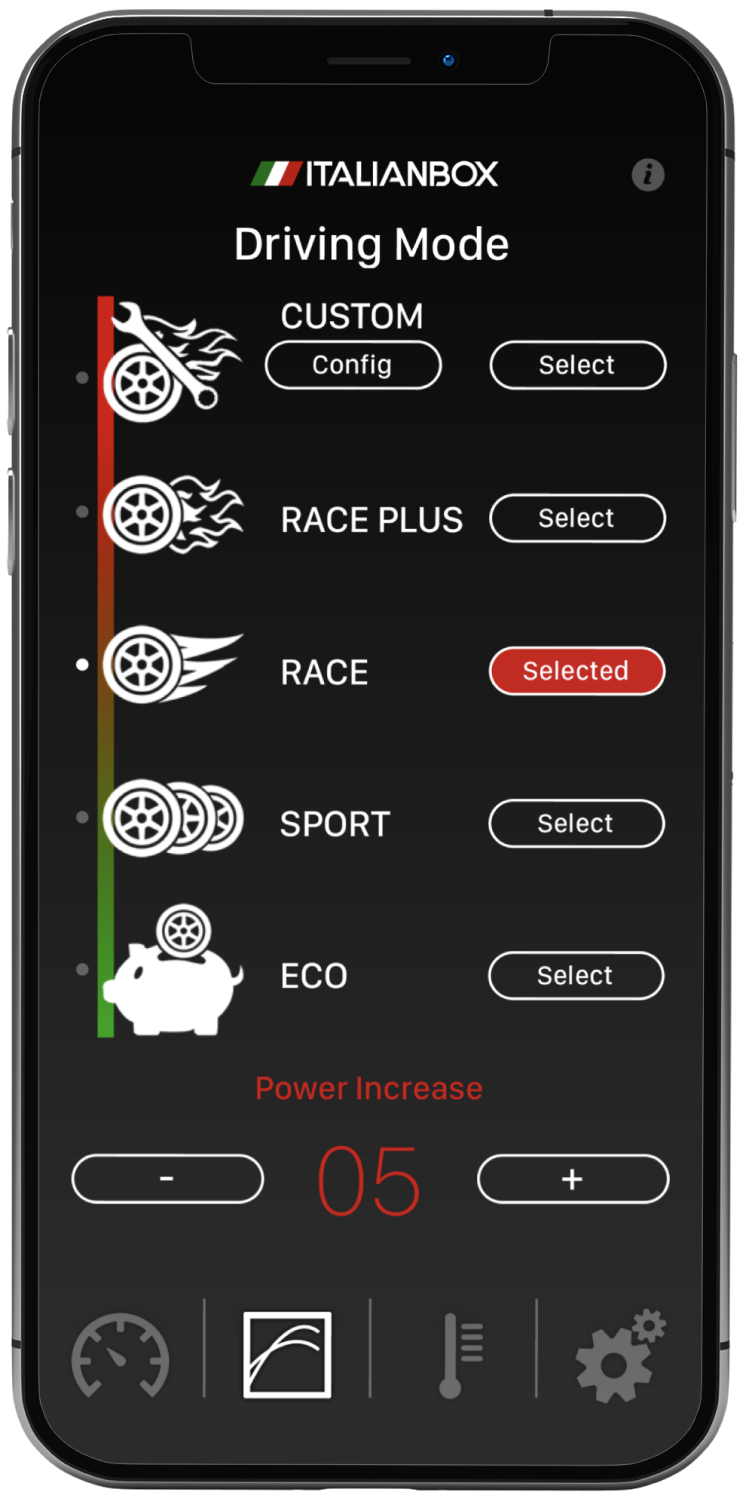 4 SPECIFIC MAPS
1 CUSTOMIZABLE MAP
POWER REGULATOR
TOTAL CONTROL
Unit map
With Motor TIB you can modify your car's performance with a simple click. Choose  the control unit map that best suits your needs.
Eco: optimizes driving for the reduction of consumption and emissions
Sport: choose the best compromise between performance and consumption
Race: decisively increases performance in everyday driving
RacePlus: expect the maximum and dominate a  brutal delivery
Custom: set the parameters to your liking for customized tuning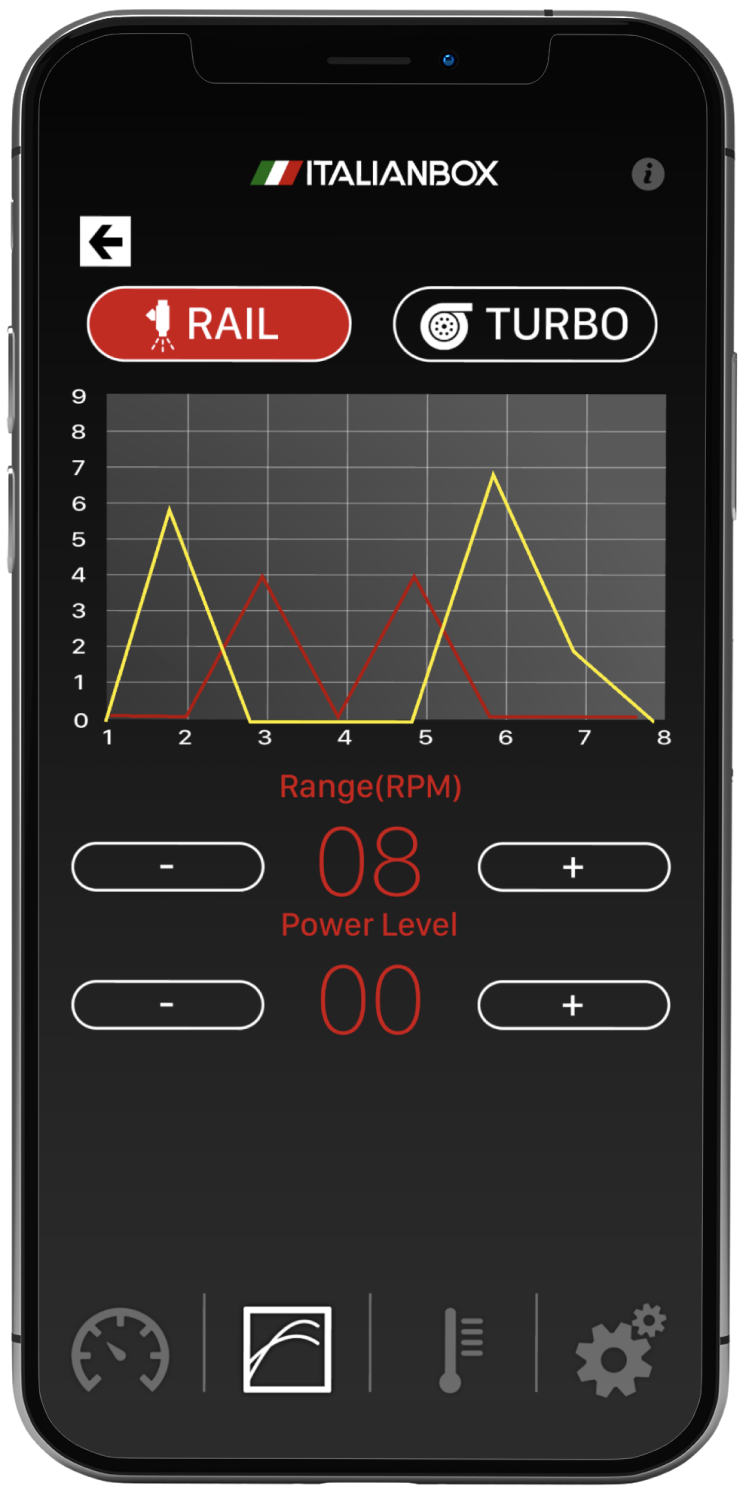 EQUALIZER
GRAPHIC CURVE
REGIMES SELECTION
MAXIMUM CUSTOMIZATION
Engine customization
If you want a map that is aggressive on lows and soft on highs, look to Motor TIB and the App for perfect engine customization through personalizing engine parameters with a simple click on the smartphone.
Thanks to the equalizer, you can design the curve you want. Want to return to the original maps? No problem, it's just another simple click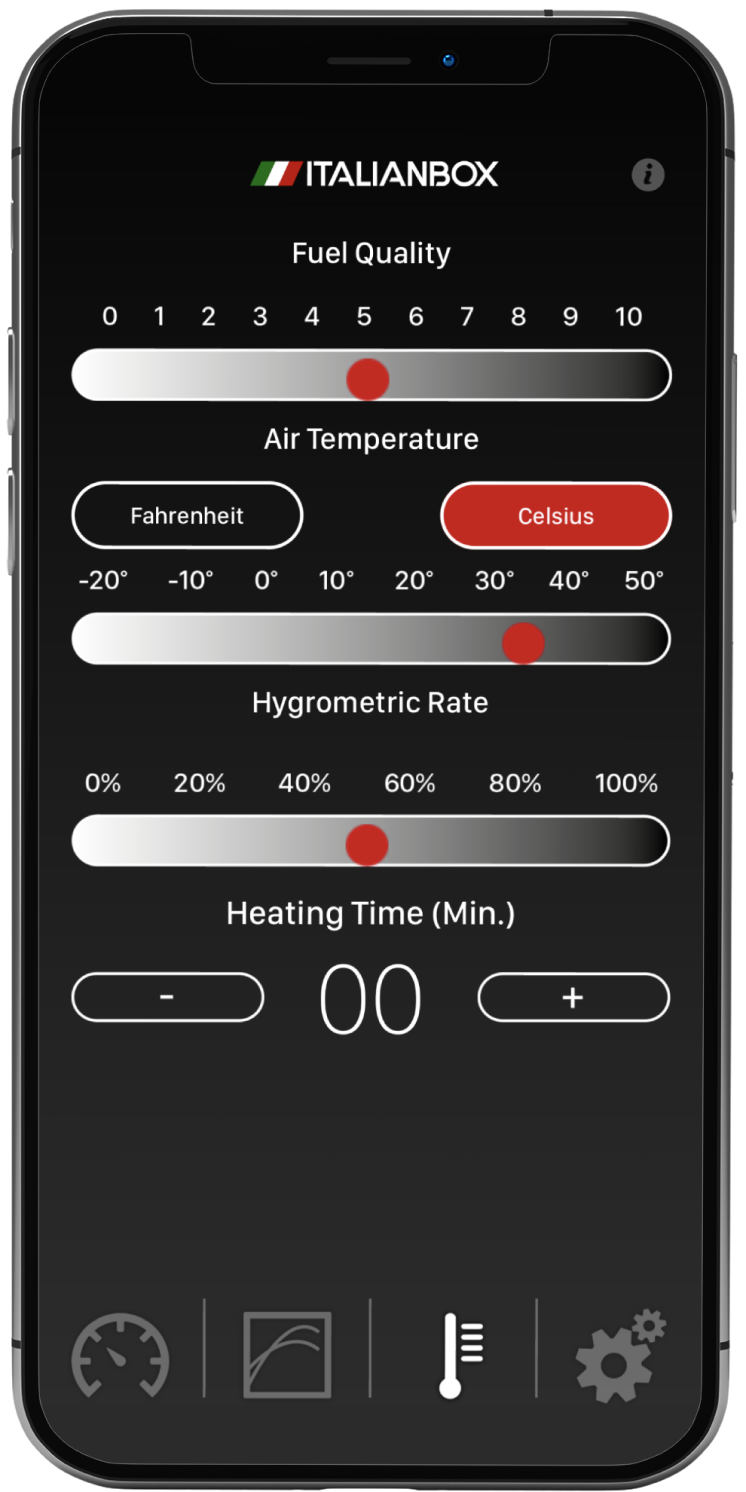 FUEL SETTING
TEMPERATURE SETTING
HUMIDITY SETTING
HEATING TIME
An additional control unit that is suitable for all environmental conditions
With Motor TIB you can set the basic parameters for perfect engine function that expresses its full potential in absolute safety. What are these parameters? Fuel quality, temperature, humidity and heating time. By adapting these factors to your driving needs, you can always have full control of a vehicle which will always perform well in any situation and weather conditions.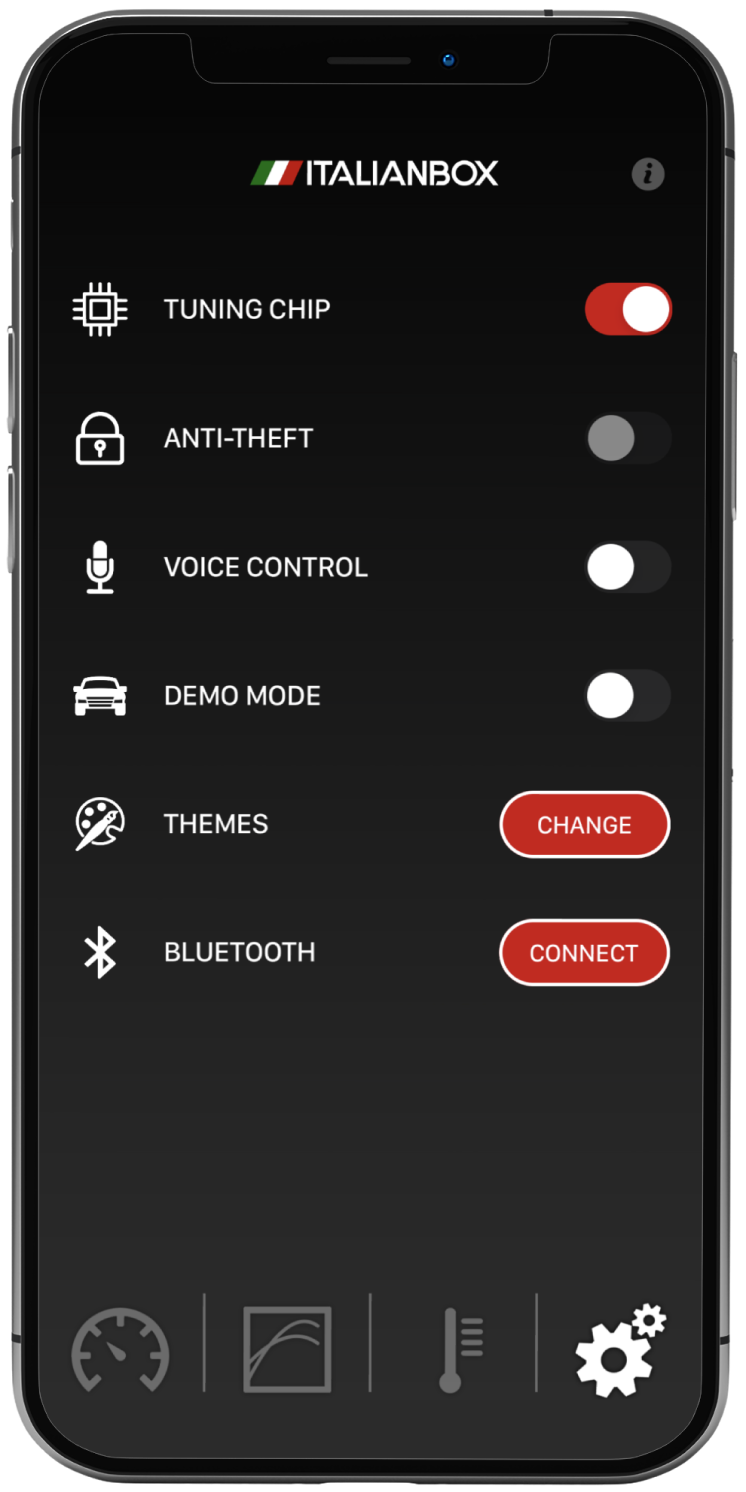 ANTI-THEFT
FUEL BLOCK
MAXIMUM SAFETY
ON-OFF WITH A CLICK
Your car alarm with mobile phone
With the Motor TIB App you have your car alarm on your mobile phone. Indeed, you can activate the alarm using your smartphone once the engine is turned off and you exit the car. Specifically, our control unit blocks fuel injection, which makes it impossible for a thief to start the vehicle.
Comments are closed.