Simple and practical control unit installation
TheItalianBox APP additional unit can be installed easily and quickly. Installation can be carried out by customers themselves with no problem.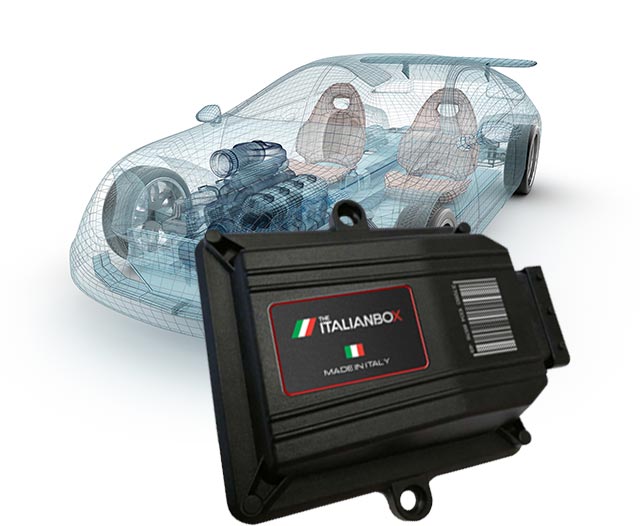 UP TO + 50% POWER
UP TO + 50% PAIR
UP TO -25% CONSUMPTION
DATA VERIFIED AT BENCH
297 EURO SUPER PROMO
OVER 120000 FEEDBACK REPLIES
How to install the TIB APP
It only takes 10-15 minutes to install the TIB APP. The process does not require technical assistance.
Installation can be conducted entirely independently by simply following the instructions and video tutorial received with the chip tuning box. The control unit can be disassembled just as easily and in just a few minutes, returning the car to its original configuration.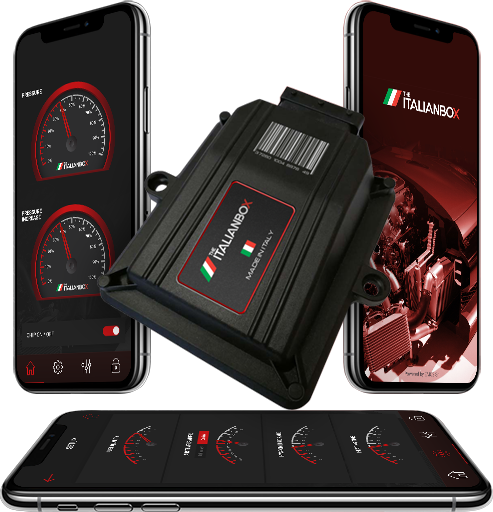 All the quality of Italian engineering at the service of the automotive sector at a unique price. The TIB APP additional control unit, the most innovative on the market.
Configure
INSTALLATION
Instruction manual
TIB APP is sold with an accurate and simple to follow installation manual, since knowledge of engines or mechanical terms is not required. Identify the correct connectors to which the TIB APP additional module is to be connected and proceed; installation takes 10-15 min at most in 90% of cases.
Telephone assistance
Our qualified technicians are always at your disposal, either on the telephone at the indicated number during working hours, or via email or whatsApp. Notwithstanding the available detailed manual and accompanying videos, you can contact us in the way you prefer for fast assistance with any doubts or requests.
Reversibility
If your car is under warranty, it will only take a few minutes to dismantle the unit at the dealer's office and return the car to its perfectly original condition.  There will be no trace of it in the ECU.
Future re-use
If you change cars, you can reuse The Italian Box APP on a new vehicle as well. Just contact us to reprogramme the device for the new model and, in case you have also changed manufacturer, to replace the wiring (BMW and Alfa, for example, use different connectors). In this way we guarantee a lasting investment over time.
Original connectors
We only use original connectors, purchased from the suppliers to the car manufacturers themselves. In the event that the connector is no longer in production because it has been replaced with a new model, we use the same specifications for reprinting.
Automotive wiring
The automotive wiring connects The Italian Box APP additional module with the various engine sensors, and meets the same standards as those of the manufacturers. The wires are T4 grade and the coating is self-extinguishing and corrugated. The junction between connectors and cabling is protected by waterproof caps so that wires are always covered.
UP TO + 50% PAIR
UP TO + 50% POWER
UP TO -25% CONSUMPTION
DATA VERIFIED AT BENCH
Spending
on TIB
WILL CAUSE YOU TO EARN THROUGH SAVING ON FUEL!
Comments are closed.