Features of our 100% Made in Italy additional control unit
TheItalianBox APP additional module is designed and built in Italy, with careful control of the entire production chain. Furthermore, each piece is signed by the specialized technician who assembled it.
Thanks to the features of this additional engine control unit, the TIB APP can be considered a Made in Italy product of excellence in the engine tuning sector.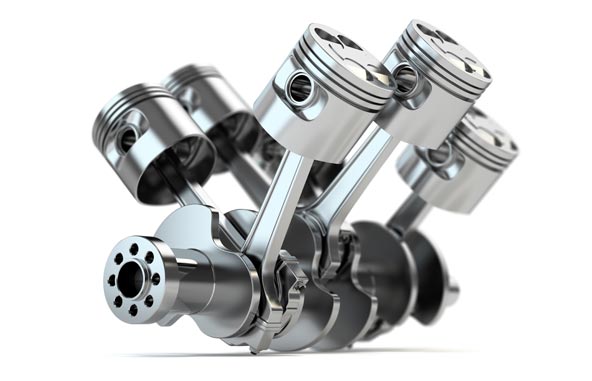 UP TO +50% POWER
UP TO +50% PAIR
UP TO – 25% CONSUMPTION
DATA VERIFIED AT BENCH
297 EURO SUPER PROMO
OVER 12000 FEEDBACK REPLIES
How The ItalianBox APP is made
PROCESSOR: specific microcontroller for automotive vehicles, processes the optimal set-up for each load variation
FLASH MEMORY: contains the specific car software upon which the additional control unit will be installed
APP: allows maximum customization of the engine based on the driver's needs
BODY: outer case in ABS reinforced with 30% fiberglass for maximum strength. IP69 total waterproofing
WIRING: original connectors with IP67 waterproofing, T4 wires, self-extinguishing corrugated coating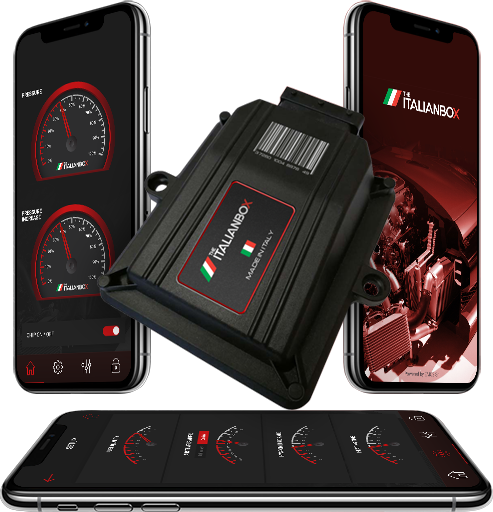 All the quality of Italian engineering at the service of the automotive sector at a unique price. The TIB APP additional control unit, the most innovative on the market.
Configure
MOTOR TIB
STRENGTHS
ABS and fiber glass box
Tuning box made entirely of ABS, reinforced with 30% fibre glass for greater strength and better  product appearance 100% Made in Italy software and design, for 360-degree quality.
Controlled via APP
Adjustment of engine power from inside the car, through a specific APP. You can choose from 4 driving maps, customize a fifth in manual mode and control the power delivered, increasing or decreasing it within a range provided.
Simple installation
Setting up the device is simple and intuitive so as not to require technical intervention: the customer can independently proceed with installing the control unit, following the instructions supplied with the product. Installation takes only 10-15 minutes.
Original connectors
Supply of original connectors with IP67 waterproofing, to better meet the assembly standards of car manufacturers. Purchased from the manufacturer's own suppliers. (If necessary, compatible connectors are used only for models that are no longer in production).
Flash memory
Flash memory facilitates remapping the control unit. In the event of changing car, simply re-programme the memory based on the new car's specifications. Wiring changes will not always be necessary (if the manufacturer is the same).
Power and safety
Whilst exploiting power reserves, tuning does not interfere with engine protection systems, whose function in guaranteeing control and safety remains unchanged. Therefore, installing The ItalianBox APP does not expose your car's engine to any type of risk.
UP TO +50% PAIR
UP TO +50% POWER
UP TO -25% CONSUMPTION
DATA VERIFIED AT BENCH
Spending
on tib
WILL CAUSE YOU TO EARN THROUGH SAVING ON FUEL!
Comments are closed.