Car performance
Innovation and guaranteed excellence
TIB APP is synonymous with quality and excellence and is one of the best engine tuning systems in the range. The device is entirely designed in Italy. Moreover, each piece is signed by the specialized technician who assembled and tested it, in order to guarantee the car's excellent performance.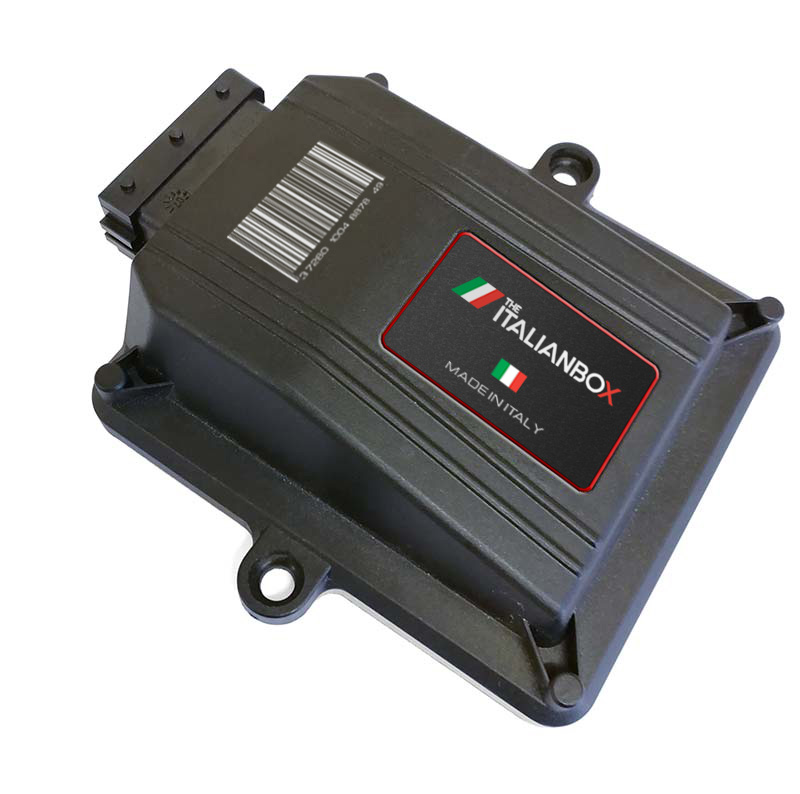 UP TO + 50% POWER
UP TO + 50% PAIR
UP TO -25% CONSUMPTION
DATA VERIFIED AT BENCH
297 EURO SUPER PROMO
OVER 120000 FEEDBACK REPLIES
Production of the units
Each phase in the production of TIB additional control units is carefully checked and each product is subjected to scrupulous tests and inspections. On these occasions, specialized staff also check the operation of the TIB APP on the car, performing a complete check on the vehicle and its braking system. TIB guarantees the additional control unit for 2 years, protecting the customer from any manufacturing or other defects.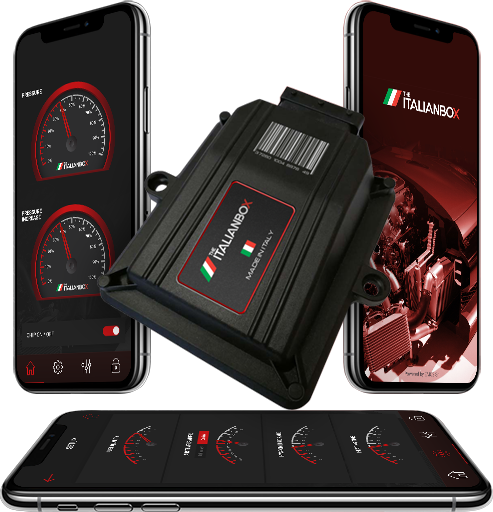 All the quality of Italian engineering at the service of the automotive sector at a unique price. The TIB APP additional control unit, the most innovative on the market.
Configure
QUALITY
Roller bench test
We test the vehicles in our centre both with their original configuration and after installing TIB APP. Our staff measures power and torque data in both tests. Finally, we conduct several test cycles to refine the calibration of the engine.
Road tests
After the bench tests, our testers travel thousands of circuit kilometres to detect any possibility of improving driving comfort. Each suggestion is reported in a briefing with the engineers who make the change. A sale is made only after receiving the tester's OK.
Braking test
As TIB APP increases the vehicle's power and torque, our testers must guarantee the braking systems function correctly while managing higher performance levels. During tests the brakes are subjected to fading trials and to overly burdened situations on various private circuits.
Test emissions
Lower fuel consumption means lower CO2 emissions, and we take this into consideration during our tests. Our company is careful to protect the environment. When safety and driving enjoyment are not compromised, we often modify certain parameters for this purpose.
Electromagnetic compatibility test
The Ece-R10 test is carried out in order to ensure compliance with automotive regulations in terms of electromagnetic compatibility. The device must not emit disturbances that could interfere with the electronics of the vehicle, nor suffer interference from other electromagnetic sources present in the vehicle or in the environment.
Waterproof test
TIB APP is also subjected to testing on impermeability to water and fine dust. Our additional control unit's complete watertightness complies with the IP69 standard (water sprayed under pressure). The board inside is also completely resin-coated to protect the components from vibration and heat.
UP TO + 50% PAIR
UP TO + 50% POWER
UP TO -25% CONSUMPTION
DATA VERIFIED AT BENCH
Spending
on TIB
WILL CAUSE YOU TO EARN THROUGH SAVING ON FUEL!
Comments are closed.