Performance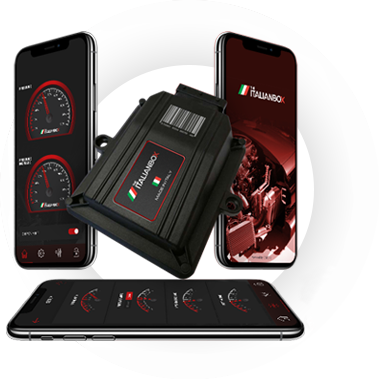 UP TO +50%  POWER
UP TO +50%  TORQUE
UP TO -25%  CONSUMPTION
DATA VERIFIED AT BENCH
PROMO 297€
OVER 12000  FEEDBACK REPLIES
The Italian Box APP shop: the best additional control unit
TIB APP is the best additional engine control unit available on the market. In fact, it is possible to configure it according to the specific model, brand and year of registration of the car. With this additional module it is possible to save up to 25% consumption and increase power and torque by over 50%.
ENGINE CONTROL
UNIT APP
An app for Motor TIB
By purchasing The Italian Box you will be able to use the app created for its operation and the optimization of its functions free of charge.
This app makes it possible to switch the additional module on or off and personally set it according to preferred parameters. In this way it will be possible to monitor the car's environmental impact, install useful services such as the burglar alarm and opt for one of the four pre-established driving maps. Among these, there is one that makes it possible to "configure" the route according to your personal needs, or to environmental parameters, and allows you to determine fuel consumption. The Italian Box APP: the most innovative additional unit on the market!
Purpose-built App
Microcontroller
Original Connectors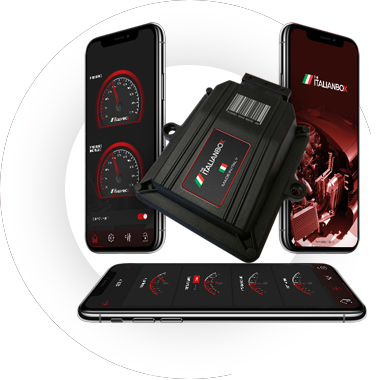 Comments are closed.